---
Translation and Photographs from Seva Reeti Preeti Vraj Jan Ki
---

Raag Malhaar

Sakhiri Hariyaro Savan Aayo,

Hare Hare Mor Firat Mohan Sang, Hare Basan Man Bhaaye ----------(1)

Hari Hari Murli, Hari Sang Radhe, Hari Bhoomi Sukh Daayi,

Hare Hare Basan, Rajat Drumveli, Hari Hari Paag Suhaai ---------------(2)

Hari Hari Saari, Sakhi Sab Pahere, Choli Hari Rang Bheeni,

"Rasik Preetam", Man Harit Bhayo Hai, Tan-Man-Dhan Sab Deeni ---(3)
Ashad Vad 30 - Hariyali Amavasya
HARIYALI AMAVASYA
Ashad Vad (vraj-Shravan Vad) Amavasya (30)

Vastra Green coloured Pichoda with Golden lace. On the Shri Mastak is Green Paag and Chandrika Green (made of panna) and ornaments of panna or pearls.

Shringaar is adorned upto the knees and the Thada vastra is also Green in Colour.


In Raajbhog the Special offering is "Gud ke poodla" and any saamagri made of Pista.

The other items that are offered in bhog are :

Sev ke Laddoo, Keri Bolsaru, Doodh, Maida ki Poori, Chokha Ke Gunja, udad daal ki Kachori, Vaghaariya Dahi, Chana ki Daal, Bhujana and fried beej.


In the evening the Hindola in which Shriji swings is also made of Green Leaves or can be a Glass toped hindola.

Today a "Handi" with a lamp in it is lit, so as to illuminate the place where Shriji's Hindola is placed.


Before Shayan the Chandrika is removed along with the green paag and Shriji is adorned with Black Gol Paag with Diamond Sheeshfool.
---
---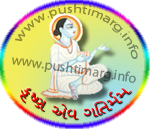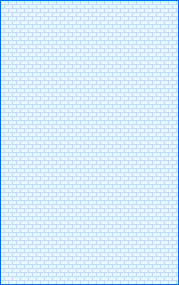 Also Visit