---
Translation and Photographs from Seva Reeti Preeti Vraj Jan Ki
---
SHRI YAMUNA CHATH (6)
SHRI YADUNATHJI'S UTSAV

Today Shri Gusaiji's sixth lalji - Shri Yadhunathji was born.

Today's vastra are Kesari Malmal with Silvar border, Vagha Chaakdar, Patka Kesari, Kuleh Kesari and Chamakni Ghera.

Shringar of Panna, Karna Phool and Shringar of Vanmaala. Thada Vastra is Megh Shyam.

Samagri is of Boondi Laddoo, 2 Shaak, 2 Bhujena and Boondi Ki Chaas and Sakhdi, Utsav ki Rasoi.
Chaitra Sud 6 - Utsav of Shri Yamunaji & Shri Yadunathji
Kirtan


Raag Bilaval

Pragati Suraj Suta Adham Udharanko, Ko Kahe Mahima Jaaki,

Chath Ujiyaari Chaitra Maas Ki, Upaji Veli Sudha Ki--------------(1)

Patrani Pyari Shri Yamuna, Shri Vrajraj Lalaki,

Raas Vilas Maha Sukh Deni, Adbhut Keli Kalaaki,

"Ichcharam" Giridharki Jeevan, Shobha Shri Mathuraki---------(2)
---
---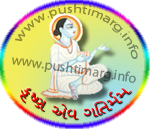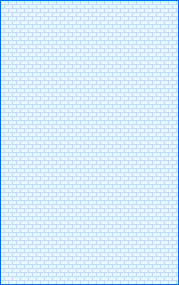 Also Visit