---

Kartik Sud 9 - Akshay Navmi
Translation and Photographs from Seva Reeti Preeti Vraj Jan Ki
---
KARTIK SUD 9
AKSHAY NAVMI

On this day the Satyug came into being. On this tithi the Govindaabhishek was done. When Indra came to know that his pooja was stopped he created a

situation wherein he directed all forces of nature in a pralay like situation. But, he did not succeed in doing so. He then came to know that it was the

divine Prabhu himself who has been born in shri Nandraiji's house and is doing all the leelas himself. He then felt remorse of having behaved badly not

knowing that he was face-to-face with the Prabhu. He was certain that his actions would not go unpunished. He then mounted on the celestial elephant -

Airaavat, and also took along the celestial cow - Surbhi - Kaamdhenu and came to Vrajmandal. He then knelt down before the lotus feet of the lord and

began singing his praises.

The ever benevolent Prabhu forgave lord Indra.

He then bathed Shri Krishna with the holy water from Akash ganga, as well as with the milk from the celestial cow - Surbhi - Kaamdhenu and was conferred

with name of 'Govind'. From that day onwards Shri Krishna came to be called as Govind. This act of Prabhu Shri Krishna, getting bathed by the Airaavat

and Surbhi - Kaamdhenu is called as 'Govindaabhishek'.


SEVA PRAKAAR

Today the shringaar is done on, as it is done on the day of Annakoot. Only the 'Urdhva Peetaambar' is not donned on the Prabhu.


Today's Saamagri are Pethaa ki Bilsaaru, Pethaa ka Shaak etc.

Today we circumbulate(parikrama) the lord thrice. Today maalaaji made of Tulsi along with its tender stem adorn the Prabhu.


Kirtan


Raag Saarang

Ab Naa Chaando charan Kamal Mahimaa Main Jaani,

Surpati Mero Naam Dharyo lok Abhimaani------------------------------------(1)


Ablon Main Naahin Jaanat Thakur Hain Koi,

Gopi Gwaal Raakh Liye meri Pat Khoi-------------------------------------------(2)


Airaavat Kaamdhenu Gangaa Jal Aani,

Hariko Abhishek Kiyo Jay Jay Sur Vaani----------------------------------------(3)


Vaaram Vaar Pranaam Karat Govardhan Dhaari,

Parmaanand Gop Bhek Leelaa Avtaari------------------------------------------(4)


For More Kirtans, Refer Ashtachhaap Kirtan Books.

---
---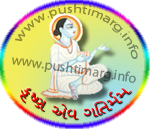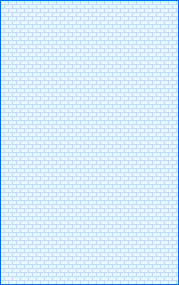 Also Visit