---
Translation and Photographs from Seva Reeti Preeti Vraj Jan Ki
---
Shravan Sud 15 - Raksha Bandhan
RAKSHA BANDHAN
Shravan Sud Poonam (15)


Shri Yashodaji ties Rakhi/Raksha to Shri Thakurji and Baldevji to protect them from evil eyes / omen.

Today's Shringar : Vastra Red or orangish - Red Pichoda, Paag, Chandrika, Shirpech, Kalgi, Sheeshphool, loom, Karna phool. Thada Vastra Light Yellow.

Here again as in Pavitra, the time factor is given importance to. If the time is auspicious in the morning then the Raksha is tied to Shriji's wrist in the morning.

If it is auspicious in the evening then it is tied in the evening. In short, whenever the Rakhi is tied the time should coincide with the rise of the 'Star Shravan'

in the sky.


Now how to tie the 'Raksha' or 'Rakhi' to the Shreeji

In a plate place little Virmillion (kumkum), little Akshat (Rice coloured with Turmeric) and an 'Aarti' on a Ashtadal made of Kumkum on the Thali.then the

Vetra is removed and then after prostrating before the Lord, anoint him twice with Tilak and Akshat. Afterwards tie the Rakhi or Raksha on the Right wrist,

then tie another one at the place where Baaju Bandh is tied. Then tie the Raksha on the left side at the wrist as well as on the arm. In the same manner,

Raksha is also tied to Swaminiji as well. A single Raksha is then ofeered as Bhatt to the Yugal Swaroop. Then the Aarti is performed and then Utsav Bhog is

offered. While tying the Rakhi Gulab Katli is offered to the Shreeji.


Today's main offering is Jalebi. During Shayan, remove all the other Rakshas except the one tied on the wrist. From today onwards the Janmaashtami Geet

and Dholpad are sung and Bhatti Poojan for making the Saamagri of Janmaashtami is done.
---
---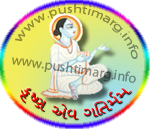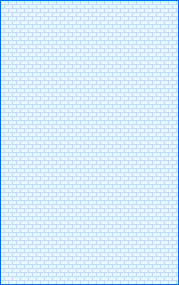 Also Visit