---
Translation and Photographs from Seva Reeti Preeti Vraj Jan Ki
---

Shravan Sud 3 - Thakurani Treej
THE UTSAV OF THAKURANI TEEJ (TREEJ)

Shravan Sud Teej (3)

This day as per our Hindu calendar is celebrated in Pushti Marg as 'Thakurani Treej'. This celebration happens to be a celebration of the days of hindola by

Shri Swaminiji and Shri Yamunaji in honour of Shriji at their abode (nikunj). The Lord presided at their abode thereby fulfilling all their Manoraths.

The Lord along with Shri Thakuraniji or Swaminiji presided over the Hindola, thereby giving the darshan to lakhs of his Bhaktjans.

The blessed Shri Soordasji who envisaged their Darshan through the vision of his soul sings this

Kirtan in Raag Malhaar :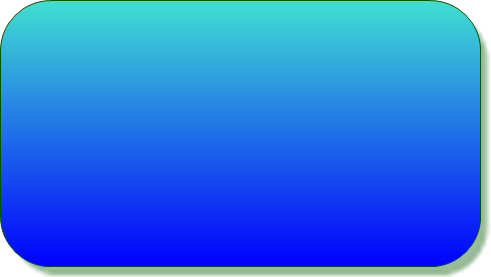 Raag Malhaar

Dekh Sakhi Teej Mahatam Aayo,

Shyama Shyaam Paraspar Jhoolat, Nirakh Param Sukh Paayo ---- (1)

Dis Dis Ghor Ghor Ghan Garjat, Mand Mand Varkhayo,

Dadur, Mor, Papaiya Bolat, Koyal Shabd Sunayo -------------------- (2)

Taal Mridang Kinnari Dundubi, Prem Nisan Bajayo,

"Soordas" Prabhu Yugal Birajat, Akhil Bhuvan Yash Chaayo ------- (3)

When Shri Vallabh first set his holy feet at Shrimad Gokul he was standing at the banks of Shri Thakurani Ghat and was wondering aloud as to which is

Thakurani Ghat and which is Govind Ghat. At precisely that time a sixteen year old beautiful divine girl dressed in Mukut-Kaachni appeared before him and

in a voice befitting a koyal, told him that to his right is the Thakurani Ghat and to his left is the Govind Ghat. Shri Vallabh recognized her immediately and

bringing together his both hands bowed his head and sang Yamunashtak, as praise to Shri Yamunaji- 'Namami Yamuna Maham------'

Shri Vallabh then said to Damodardas Harsaniji who was with him 'See Damla, how kind Shri Yamunaji is. She could not bear to see me in a dilemma and

immediately graced us with her presence'. That is why she is called 'Param Udaar'.


The Shriji swings in the Hindola thrice thereby depicting 3 Bhavna:

1. He is swinging in a kaanch(mirror) ka Hindola in Nandaalay.

2. Inside the Nikunj on a red coloured Hindola to fulfill the wishes of Sakhijan.

3. At Yamunaji's Kunj as Yugal Swaroop in a 'phool ka Hindola'.

Thakurani Ghat is one of the two banks of Shri Yamunaji at Gokul. From Rawal to Shri Thakurani Ghat is the domain of Shri Swaminiji and from Mahavan to

Govind Ghat is Shri Thakurji's domain as per Vraj Leela. There is a 'Chokar Tree' there which is the embodiment of the 'Brahma'. On this very banks of

Thakurani Ghat both Shri Thakorji and Swaminiji swing in the 'Hindola'. To give such a Darshan as Yugal Jodi is the Manorath of Shree Yamunaji.

On this day the Vastra, Pichwai and the Bichat in Hindola all is 'choufuli' chundari.

Behind the Hindola the pichwai depicting 'Govardhan Giri Saghan Kandara Ren Nivas Kiyo Piya Pyari' is tied when Shriji swings in 'phool ka Hindola'.

In this way Shri Thakorji fulfilled all the Manorath or wishes of Shri Yamunaji.

---
---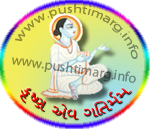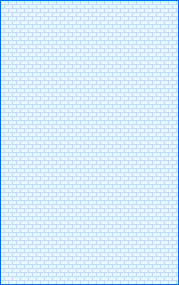 Also Visit