---
Translation and Photographs from Seva Reeti Preeti Vraj Jan Ki
---
Shravan Sud 11 - Pavitra Ekadashi
Shri Mahaprabhuji was very much worried. He was in a dilemma. His Pragatya in this world was to

gather back and unite with the Lord all the Daivi Jeev's that fell from the grace of Swaminiji and took

birth in this mortal world. When Shri Vallabh was sitting in such a thought as to how to go about this

work, there appeared before him the 'Koti Kandarp Lavanya Yukt' - "Shri Gokulchandramaji".

He offered Vallabh to unify the Jeev with Himself by granting them the Diksha called the

BRAHMASAMBANDH.

He explained that by dedicating their worldly, spiritual possessions to Shriji they can be absolved of all

their sins and thus purified, can become one with the Lord.

The meaning of Gadya Mantra or Brahma Sambandh Mantra is as following:

"The Jeev which has been separated from the Lord by thousands of years dedicates to such a Lord

their Body, Senses, Life, Breath, their Conscience, its Dharma (values), Better Half, House, Progeny,

their Relatives, Wealth (Worldly and Spiritual) along with the Atma(Soul). Hey Lord Krishna, I Am Your

Daas(Sevak/Servant)", I am Yours.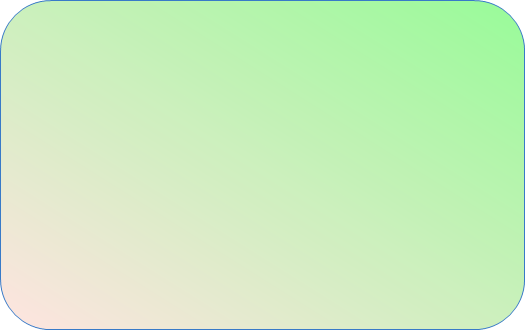 Raag Malhaar

Pavitra Pahire Hindore Jhule |

Shyaama Shyaam Barabar Baithe, Nirkhat Hee Samtoole ||1||

Lalitadik Sab Sakhi Jhulavat, Thadi Khambh Anukoole |

Brajjan Jahan-Tahan Mili Gaavat, Nrityat Prem Magan Sudhi Bhoole ||2||

Mand Mand Ghan Barsat Tihi Chhin, Bhoomi Sabai Sachu Paavat |

Kalindi Tat Yah Bidhi Lalan, Pasu Panchi Sukh Chaavat ||3||

Brindavan Sobha Yah Barno, Ved Hoon Paar Na Paavat |

Shri Vallabh Pad Kamal Kripa Te, "Rasik" Charan Dhaavat ||4||

This incidence took place at Govind Ghat in Shrimad Gokul at midnight Shravan Sud 11 in Samvat 1549.

Prostrating before Shri Gokulchandramaji, Shri Vallabh adorned him with

Pavitra made of Sutar (cotton) and offered him Mishri as Bhog. Then he sang

the praise of the Lord which is known as 'Madhurashtakam'.

This Pavitra should be made of 360 threads of cotton yarn. The figure 360

indicates that there are 360 days in a year (according to the Hindu Almanac/

Calendar). The Pavitra is knotted at 24 places indicating 24 Agyaras (Ekadashi) in

a year. The Pavitra is then dyed in Kesar, Gorochan, Kapoor etc.

Due to some reason a Jeev is unable to adorn the Shriji with a Pavitra on this

day then it is a practice that allows him to do so any day upto Janmashtami.

But it is necessary for a Bhakt to definitely adorn the Lord with a Pavitra

without fail. This is because the Seva which a Bhakt does, does not become fruitful or remains incomplete without this 'Pavitra Dharana'.


It is believed in Pushti Marg that whatever incidence takes place happens because Shriji willed it to happen. Hence it is according to his will that Pushti Marg

came into existence and for this he ordered Shri Vallabh to do so. In accordance to his wish Shri Vallabh's Pragatya took place in this mortal world and thereby

came to be known as 'Daivaodhar Prayatnaatma'. He propounded the Marg of Sudhaadvait Marg which is completely different from Pooja Marg.

But to unify the Jeev with the Lord was a difficult task because the Lord was an embodiment of pureness whereas the Jeev was completely filled with sins of

his Deed. So then, how to unify a dirty thing with a clean and pure lord ? When such doubts arose in his mind, the same were quelled by the kind and ever

gracious Shri Gokulendu Prabhu and then which Shri Mahaprabhuji penned it as 'Siddhant Rahasyam'.

The Lord expresses his wish to his Bhakt either through the Bhakt's dream or by Akashvani. But here the Lord expressed his wish by appearing in his form in

front of Shri Acharyaji.

Shri Vallabh Prabhu Karat Vichar
PAVITRA EKADASHI (Agyaras)
Shravan Sud 11

Shri Vallabh adorning Pavitra to Shri Gokulchandramaji




---
---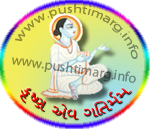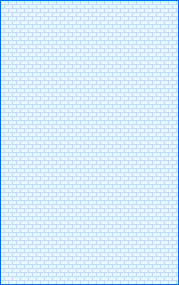 Also Visit